Mission
The Zebulon Chamber of Commerce exists to foster relationships that build community and commerce.
Overview
An independent membership-based non-profit, the Zebulon Chamber of Commerce establishes a partnership among business and community leaders to advance the civic, commercial, and industrial interests of Zebulon, Wake County, and their environs. Working together, our members serve Zebulon by building a healthy and sustainable community where our citizens and businesses grow and flourish.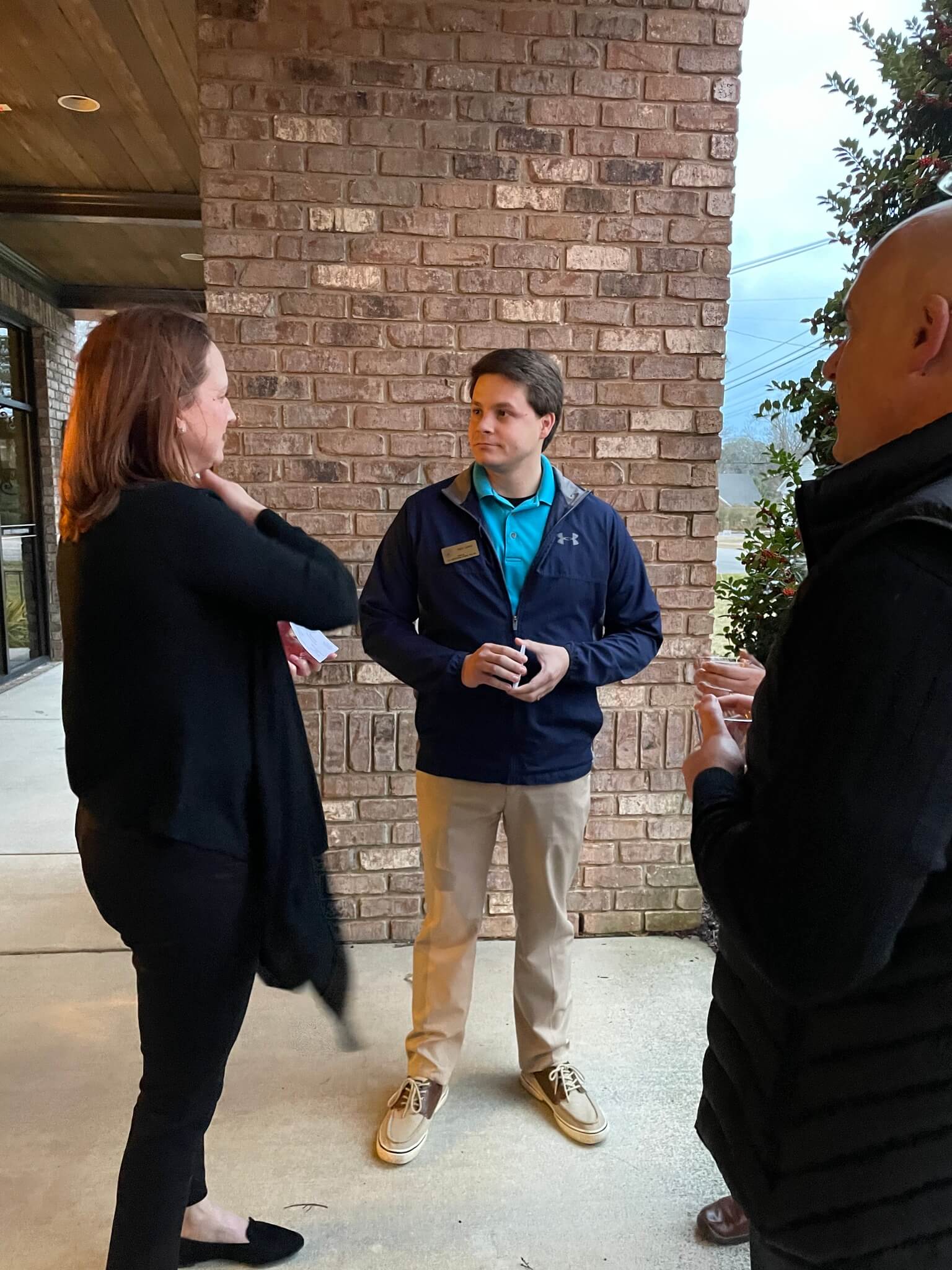 History
In 2022, Zebulon's Chamber of Commerce celebrated 75 years of promoting a pro-business climate and vibrant civic life in Town.
Zebulon Chamber of commerce was incorporated on August 12, 1947.  Serving as first president was C.V. Whitley, Vice President was J.R. Sawyer, and Barrie S. Davis was Secretary and Treasurer.  Forming its directors were J. R. Sawyer, R.H. Bridgers, P.O. Farmer, Ferd L. Davis, Ralph Talton, and Howard Beck.
At that time, Zebulon listed a population of 1,700 including the Wakefield area and boasted real estate and personal property value of $974,428. R.H. Bridgers was Mayor, and Town Commissioners were Howard Beck, J.B. Sawyer, Norman Screws, R. Vance Brown and Barrie S. Davis.
The Chamber listed $1,002 in assets on its first franchise tax report.
In April of 1947, 29 merchants and business representatives met to discuss plans for forming the Chamber or a merchants' association. Barrie Davis reached out and requested copies of the Bylaws and Constitution from Farmville and from Raleigh's Chambers of Commerce and from the Raleigh Merchants Association to study and use as Zebulon worked through the process of forming its own group.
J.R. Sawyer, known as "Bob," was manager of Colonial Foods of Zebulon, and became the acting first chairman of the group until C.V. Whitley was named as president.  Barrie Davis reached out to the other groups for ideas on how they incorporated and ran their associations. There was no physical office, and the chamber listed a post office box for its address.
In the 1960s, an annual Christmas Parade began in Zebulon which was sponsored by the Chamber and this event brought thousands of visitors to the commercial district for revelry and holiday shopping. The event was held regularly for most years of each ensuing decade and was re-instituted in 2022 after a brief lapse due to COVID.
By 1997, the Chamber was operating at 5 Way Shopping Center on Old US 64 East, with a PO box for its mail.  On October 9, 2000, the Chamber of Commerce moved from 411 Shephard School Road to 815 N. Arendell.  In 2004 The Zebulon Chamber paid $24,700 to purchase the vacant lot next door to it, at 811 N. Arendell Avenue from E.H. Herring, son the of lot's original owner Geraldine Herring.  The Arendell address has been its home for nearly 20 years.
In 2004 the Chamber partnered with the Town of Zebulon with plans to purchase a lot on West Vance Street for a parking lot for downtown businesses. The Town agreed to purchase the property if the business community would raise funds to develop the lot. The project was successful and added 17 parking spots.
The Chamber lists 57 different men and women as President for one-year terms, and 12 of them have served two or three terms. Over the years, the Chamber has awarded a Citizen of the Year at its annual banquet to acknowledge Zebulon residents for their contributions to the community.
Bringing economic growth to the Town over the years are foundational businesses such as GlaxoSmithKline (GSK), US Foods, The Noel Group, Whitley Furniture, Debnam Hardware, Theo Davis & Sons, and J&M Chevrolet-Olds -Geo (MZ Chevrolet). Today people drive in from five counties to enjoy a growing variety of specialty retailers and restaurants as well as doing business with number of commercial and industrial enterprises. See the Chamber's membership director for the growing list of active members that serve most every personal and professional need.
As we reflect on Zebulon's growth over the years, we applaud the men and women behind the businesses that are economic drivers for our Town. We welcome the new ideas and resources that are sure to come to Zebulon in the next decade or two, and the Chamber is eager to assist them.
Credit: MaryBeth Carpenter, Executive Director, Preservation Zebulon